Welcome to the Michael Rizzo Chessman movie reviews website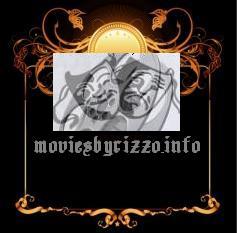 This site is intended for the following purposes:
Consumer advocacy and critical reviews of major works in the areas of
Film, art and theatre. Content of interest includes discontinued or rare
footage and foreign film and domestic agenda items.
Site is intended to edify with the hope of a better secure outcome for our future
as a race (human) that has its best foot forward in this respect. (Our efforts
to disseminate needed material in aid of our humanistic agenda driven by a
conscience which appears uniquely responsive at this crucial time in our
history is more fully explained at our torrent downloads sites listing link here):
http://www.torrentsbyrizzo.info http://www.michaelrizzokaraoke.com




Movie Reviews
Note: for adult content material reviews visit our site
additionally here: http://www.michaelrizzoxxx.com

British TV Series programming is displayed
on this link here: British TV review and comments

12 Angry men (Henry Fonda) based on the play

12 Angry men (Russian version) based "loosely" on the American original

A beautiful mind (2001) Russel Crowe
A Clockwork orange (1971) - (Stanley Kubrick)

A Cry in the day (1988) Australia (Meryl Streep, Sam Neill)

A Dry white season (1989) - (Donald Sutherland)

A Dolls House (1973) Henrik Ibsen - (Norwegian rendition)

A Dolls House (1973) Henrik Ibsen - (Anthony Hopkins rendition)

A Dolls House (1973) Henrik Ibsen - (Jane Fonda rendition)

A Dolls House (1973) Fassbinder (Director) - "Nora Helmer" (German rendition)

A Man for all Seasons (1966) Paul Scofield

A passage to India (1984) (Mr. David Lean, Director)

A Separation (Iran - 2011) ( Mr. Asghar Farhadi Director)

A woman in Berlin (2008) Ms. Nina Hoss

Absence of Malice (Mr Paul Newman, Ms Sally Field)
Along for the ride (2000) with Ms. Melanie Griffith

Breaker Morant (1980) Directed by Bruce Beresford

Beau-père (1981) Bertrand Blier
Being there (1979) Peter Sellers

Carrington (1995) Ms. Emma Thompson

Changing Times (2004) (Les temps qui changent)

Children of Heaven (Iran 1997) Directed by Majid Majidi
Body Heat (1981) William Hurt, Kathleen Turner

Caligula (1979) Malcom McDowell

Das Boot (1981) Directed by Wolfgang Petersen

Death of a Salesman (1985) Dustin Hoffman

Deathtrap (1982) Michael Caine Ms. Dyan Cannon

Dons Party Directed by Mr. Bruce Beresford
Evelyn (2002) Pierce Brosnan

Evil (Ondskan) (2003) (Sweden) Best movie Oscars nominated

Fading Gigolo (2013) John Turturro

Far from Heaven (2002) Ms. Julianne Moore

For my Father (Israel 2008) Ms. Hili Yalon - a kanopy.com "staff pick"

Fiddler on the roof (1971) Norman Jewison

Gallipoli (1981) Directed by Mr. Peter Weir

Gandhi (1982) Directed by Sir Richard Attenborough

Germany Pale Mother (1982)

GlenGarry Glen Ross (1992) Al Pacino - Pullizter Prize winner!

Good evening Ms. Wallenberg (1990) Sweden

Grease (1978) Ms. Olivia Newton John Mr. John Travolta
Habemus Papam "We have a Pope" (2011) Ms. Margherita Buy

Herzsprung (Germany 1992) - a kanopy.com "staff pick"

Imagining Argentina (2003) Emma Thompson, Antonio Banderas

Indignation (2016) USA

Inherit the wind (1960) Spencer Tracy Donna Anderson

Jerichow (2008) Germany!

Kavanagh QC (1995-2001) Television Series with Sir John Thaw
Kadosh (Israel 1992) Directed by Amos Gitai

King of Devil's Island (2010) (Norway) Stellan Skarsgård

Lawrence of Arabia (1962) Mr. Peter O'Toole

La Cage aux folles (1978) English subtitles

Lady Chatterley's Lover (1981) Based on novel by D.H. Lawrence

Le Survenant (Written by Erik Canuel)

Le Passe (The Past) (2013 - French with subtitles) - another kanopy.com "staff pick"

La Stazione (The Station) Sergio Rubini Director

Life is beautiful (La vita e bella) (1997) Roberto Benigni

Lolita (Ms. Melanie Griffith Ms. Domenique Swain) Jeremy Irons

Mansfield Park (1999) Jane Austen (features Ms. Lindsay Duncan)

Mary Poppins (1964) Ms. Julie Andrews Dick Van Dyke

Mindenki (aka "Sing") Oscar winner from Hungary (2016 Short film - kanopy.com)

Mississippi Burning (1988) Mr. Gene Hackman

Mother of Mine (Sweden/Finland) (2005) (a greatest staff pick at kanopy.com)

Murder on the Orient Express (2010 - Made for TV version)

My dinner with Andre (1981)

My father, my Lord (Israel 2007)

Nowhere in Africa (Germany) (2001) Academy award Winner - Best Picture

Of Gods and Men (2010) France

One fine day (1996) Michelle Pfeiffer George Clooney

Oxen (The Ox - Sweden, 1991 Sven Nykvist)

Polish Wedding (1998) Claine Danes, Gabriel Byrne

Pride and Prejudice (Jane Austen -1995) Ms. Jennifer Ehle - Colin Firth

Reds (Directed by Warren Beatty, also with Diane Keaton)

Rob Roy (1995) Ms. Jessica Lange

Rope (1948) Alfred Hitchcock (Jimmy Stewart)

Sami Blood (2016) Sweden subtitles

Saturday Night Fever (1977) John Travolta Ms. Karen Lynn Gorney

Scarface (1983) Mr. Al Pacino Ms. Michelle Pfeiffer

Sense and sensibility (1995) Ms. Emma Thompson, Mr. Hugh Grant
Sleuth (1973) Michael Caine Sir Lawrence Olivier

Song for a Raggy Boy (Ireland Film Board)

SS-GB (BBC Televsion Series based on German occupied Britain) (2018)

Stander (2003) South African apartheid era setting

Spielzeugland (Toyland) (Oscar winner from Germany) (2007 - kanopy.com pick)
Tall Guy (1989) Emma Thompson, Jeff Goldblum

The accidental tourist (1988) Mr. William Hurt, Ms. Kathleen Turner
The Apple (Iran) Samira Makhmalbaf Director
The Black book (2006) Holland (The Netherlands)
The Black Windmill (1974) Michael Caine with Ms Delphine Seyrig
The Day of the Jackal (1973) written by Fredrick Forsyth

The Dinner (I nostri ragazzi - Italy 2016) - another kanopy.com "staff pick" discovery

The Fabulous Baker Boys (1989) Ms. Michelle Pfeiffers (1989) Ms. Michelle Pfeiffer

The Four feathers (2002)

The Godfather Trilogy Mr. Al Pacino Ms. Diane Keaton

The House of games (1987) Lindsay Crouse, Joe Mantegna

The Insult (Arabic with subtitles) (2017) (Oscar Nominee for best foreign Picture)
The Last days of Disco (1998) Chloe Sevigny Kate Beckinsale

The Last King of Scotland (2006) Ms. Gillian Anderson
The Long good friday (1979) Bob Hoskins, Helen Mirren
The Planet of the apes (1968)

The Pianist (2002) Roman Polanski Director

The Pope of Greenwich village (1984) Mickey Rourke, Daryl Hannah

The Red Violin (1998) (Greta Scacchi)

The Remains of the Day - Emma Thompson Anthony Hopkins
The Return of Martin Guerre (1982) Gerard Depardieu, Nathalie Baye

The Russia House (1990) Michelle Pfeiffer Sean Connery
The Salesman (Forushande) Iran, (2016) Best foreign movie - Oscar winner
The Sound of Music (1965) Julie Andrews
The Sting (1973) Robert Redford, Paul Newman
The Untouchables (1987) Sean Connery Kevin Costner
The Verdict (1982) Mr. Paul Newman

The White Massai (2005) Germany

The White Ribbon (2009) Germany

Tin Men (1987) Richard Dreyfuss, Danny DeVito

Vicky Cristina Barcelona (2008)

Victor Victoria (Ms. Julie Andrews, Robert Preston)

Wall Street (1987) Michael Douglas Daryl Hannah

White Material (2009) Ms. Isabelle Huppert

White Mischief (1988) Ms. Greta Scacchi, Charles Dance
Witness for the prosecution (1957) Marlene Dietrich

Wallander (Television Series 2005-2006) (Sweden)

When a man loves a woman (Ms. Meg Ryan, Andy Garcia)