!meta http-equiv="refresh" content="500">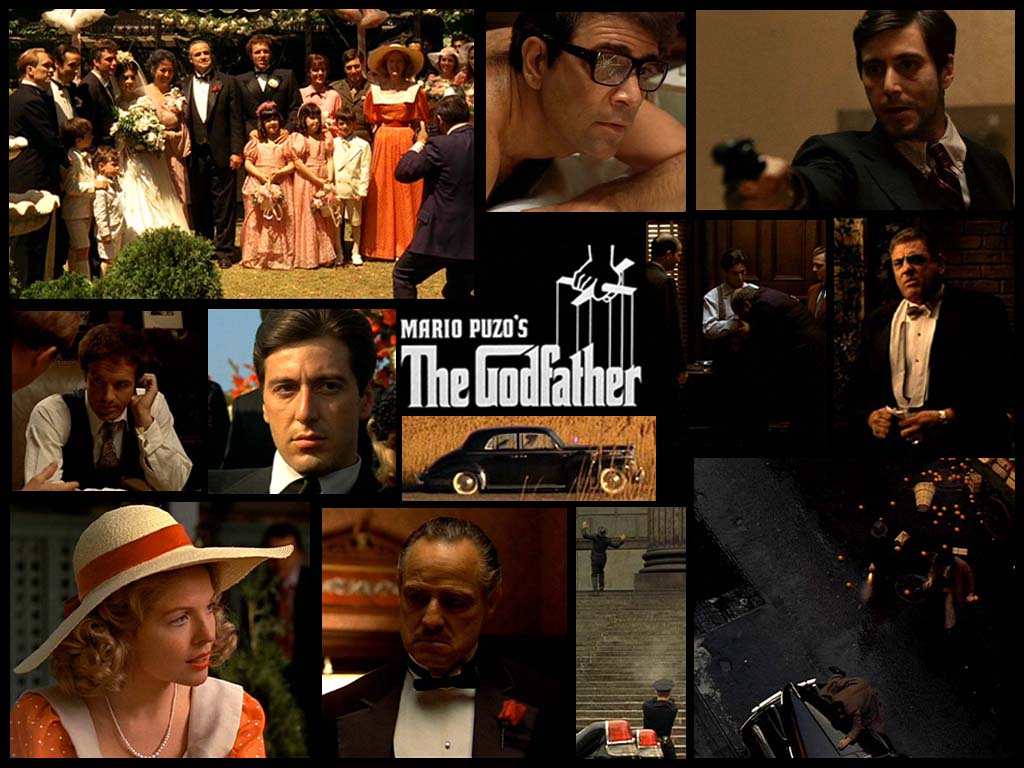 Sic cogitandum ets tanquam aliquis in pectus intimum inspicere possit
A man should so think that he could allow anyone to look into his innermost heart

Available Subtitles download
( for our Godfather trilogy versions on the net)
The Godfather Triligy (1972 - 1990)
Mr. Al Pacino, Ms. Diane Keaton Mr. Marlon Brando

Dual ENG-ITA audio


This version is a 2GB Godfather I (1972) 480p SD resolution XviD movie file version that
will play on any old (Xvid capable) DVD player or even on new bluray players -
the conversion was converted from our 1080p Godfather Trilogy version which we
have posted on the net for you if you prefer at various torrent download sites.
Download XviD vers (480p from 1080p) 2GB Godfather II (1974) here
Download XviD vers (480p from 1080p) 2GB Godfather III (1990) here

The Godfather is one of the very truly great moments in movie making history in all of its three volumes. Mario Puzo has given us a masterpiece here. This is an interesting look at a subculture which is focused
on the needs of family while being outside of mainstream law and political correctness certainly. You
find that in the culture of a mobster there can, and is, a concern for the well being of children. Selling
drugs to kids is rejected even if it means risking lives in turf wars. Every culture has those that are its bad
players and we see those here too. The concern with the needs of ones own kin, ones closest
responsibilities while carving out a piece of the economic pie through ventures that are deemed relatively
harmless relative to drug running (prostitution, gambling etc) is shown in a way as to make the humanness
of these mob figures something that you cannot reject outright on some false idea of self righteousness in
that a perhaps more selfish existence is something others have for themselves exclusively without even so
much of care for the community as these mob figures show for their very own.

In the end however there is too much uncertainty with the lifestyle too much brutality too much bloodshed
and too much cruelty. A better way has to be found for all the actors on the stage of crime mob living as
it just ain't worth it for the just and great society to see it persist.

The exchanges between Diane Keaton and Al Pacino are interesting showing that he has great sincerity,
real masculine idealism of sorts and a sense of goodness that most don't have even outside of mob
dealings and leadership. Within his own kinfolk circles Al Pacino's outbursts or Diane Keaton's for that
matter, would be seen as not ill intended. In this respect things lose their meaning when they are out of
context and indeed out of place altogether for one or both actors.
Michael Rizzo Chessman
michael@moviesbyrizzo.info

Mainpage